White Fan Back Chairs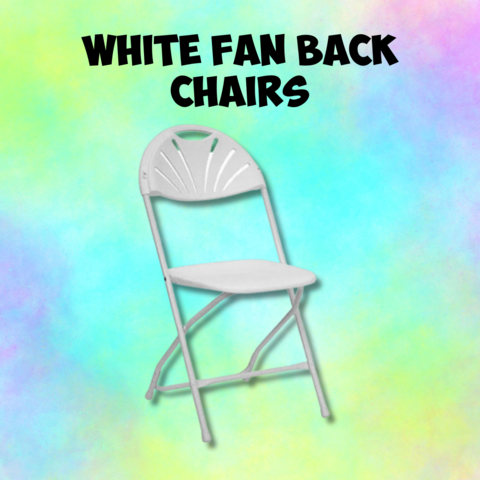 Description
Looking for stylish and comfortable seating options for your upcoming event? Look no further than our White Fan Back Chairs! These chairs feature a classic design with a modern twist, featuring a sleek white finish and a unique fan-shaped backrest that adds a touch of elegance to any setting.
Crafted from durable materials, our White Fan Back Chairs are built to withstand regular use and can comfortably accommodate guests of all sizes. Whether you're hosting a wedding, corporate event, or backyard BBQ, these chairs are the perfect choice for any occasion.
So why wait? Rent our White Fan Back Chairs today and take your event to the next level!