Ladderball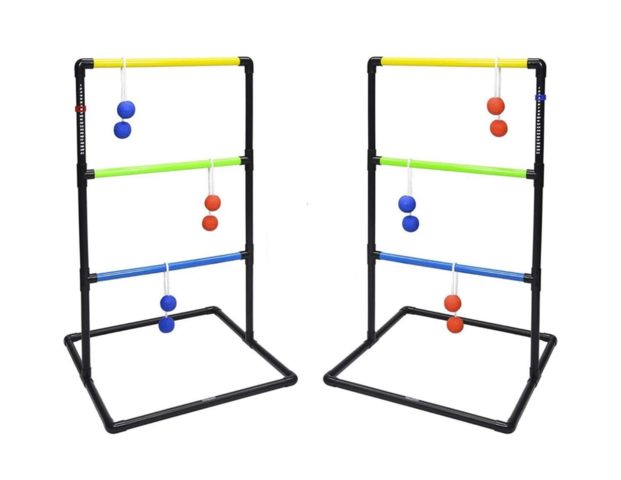 Description
Ladder Ball or Ladder Golf is played with 2 or more players or teams. Each player has 3 golf ball bolas. A bola is 2 golf balls attached by a nylon rope. The object of the game is to wrap your bolas around the steps of the ladder. The ladder consists of 3 steps – a top, a middle, and a bottom.
For the official rules of Ladder Golf visit Ladder Golf.com
Our ladder golf game is made from weather resistant plastic and comes with with a set of rules and a carrying case to make transport easy. Setup is quick and easy so you can be playing ladder golf at your birthday or graduation party, backyard bbq, wedding reception, or school event in minutes.
$30 All Day Rate.
*Pricing subject to change.